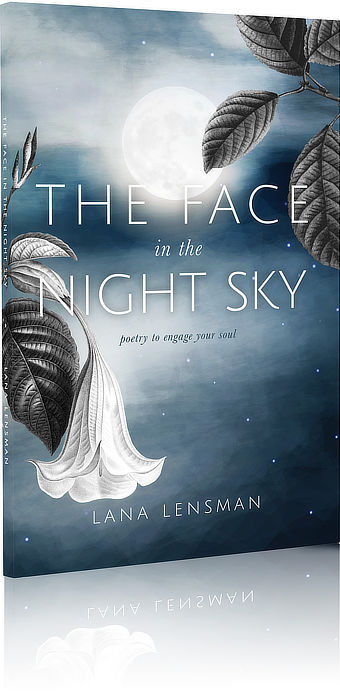 THE FACE IN THE NIGHT SKY
This poetry collection is meant to transport you beyond the mind into a profound dialogue with your soul.
The Face in the Night Sky was born from an intimate conversation with Spirit that continued for three consecutive cycles of the moon.  Our language was poetry. I heard the first poem in the quiet of a New Moon morning. The poems that followed were preserved in the order they were received.
I invite you into this timeless conversation. As you enter a poem's landscape, look for the strand that draws you deeper. Linger for a while to explore how your life intertwines. I hope this experience inspires you to discover a new way of being and a deeper connection with your soul.
ISBN 979-8-9875062-0-2 (paperback)
ISBN 979-8-9875062-1-9 (e-book)
Publish Date: 06/20/2023
Pages 112 | Size: 8.5 x 5.5 x .28 in | Weight: 7 oz
Order from a bookstore in your community or online at: Amazon | Barnes & Noble | Bookshop | Books-a-Million